Through rigorous stewardship of university resources and responsive service to internal and external constituents, the Office of University Controller plays a vital role in the administrative infrastructure that supports the teaching, research, and public service missions of the University.Learn more →

CUSP Wants You!
You've done good things.
Tell CUSP about them.
You have until April 30 to share your best practices with the CUSP recognition program.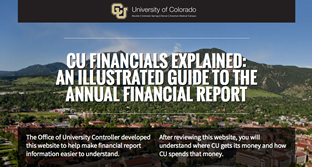 An Illustrated Guide to the Annual Financial Report
The Office of University Controller developed this website to help make financial report information easier to understand.
April CPE
Continuing Professional Education (CPE) is available in April:
16 courses
3 days
Brian Dyet is President's Employee of the Year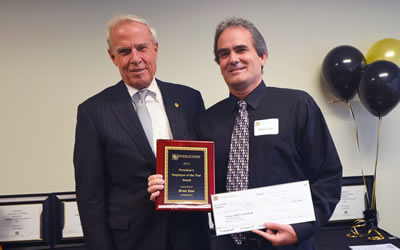 Congratulations to FinProHelp Senior Consultant Brian Dyet.
Brian was recently honored as the 2013 President's Employee of the Year at a System Staff Council-sponsored reception.
Carl's m-Fin Blog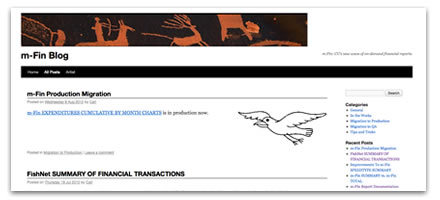 Learn about the Cognos Reporting System...read Carl's m-Fin blog! In the blog you'll find tips and tricks, report functionality background, and problem resolution discussions.