Through rigorous stewardship of university resources and responsive service to internal and external constituents, the Office of University Controller plays a vital role in the administrative infrastructure that supports the teaching, research, and public service missions of the University.Learn more →
Tell us about your PeopleSoft Finance pain points
Talk to us about your experiences with the current finance system (FIN 8.4) - workarounds, shadow systems, inefficiencies.
You could win a Starbucks gift card.
On the Road to the FIN Upgrade
CU has embarked on a journey to upgrade its PeopleSoft Finance System ... and we at the OUC want you to travel this road with us. The OUC's new FIN Upgrade webpage will keep you informed and provide a feedback mechanism to our office throughout the upgrade project.

2014 CUSP Awards Announced
Congratulations ... to all CUSP Finalists ... and to this year's award winners:
E-Storage for Research Administration
Annual Financial Reporting Online
APInvoice@cu.edu
UCD Events Management System
Expense Clearing Training Videos

What's in a Number? Presenting OUC Metrics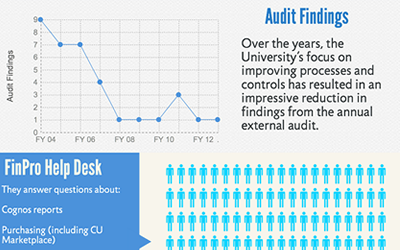 Leading through excellence in people, vision, and technology ...
The OUC measures its performance and reports on it annually. For recent highlights, see our OUC Metrics Report 2014 - now available online.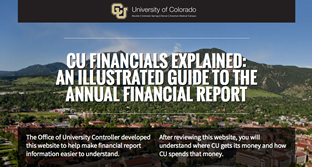 An Illustrated Guide to the Annual Financial Report
The Office of University Controller developed this website to help make financial report information easier to understand.
Carl's m-Fin Blog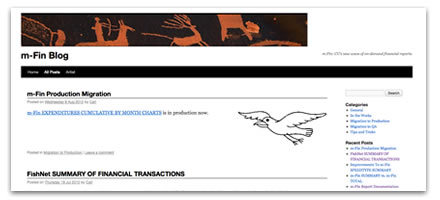 Learn about the Cognos Reporting System...read Carl's m-Fin blog! In the blog you'll find tips and tricks, report functionality background, and problem resolution discussions.