Facing the fire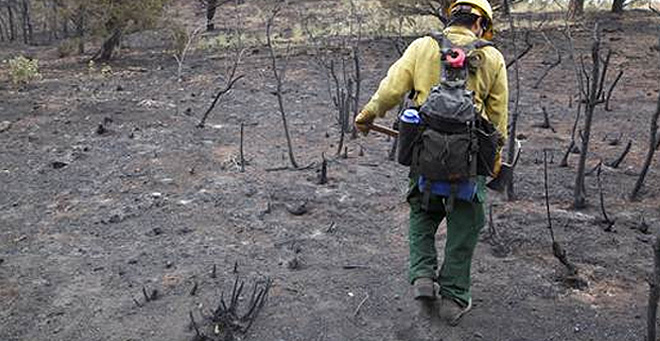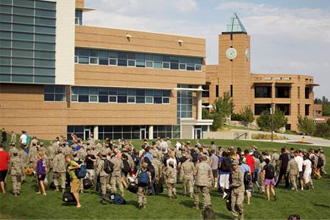 The many wildfires that ravaged Colorado forests recently left a trail of heart-rending destruction in their wake. Hundreds of homes were destroyed, lives were uprooted and communities threatened.
Yet the Waldo Canyon Fire in Colorado Springs and the Flagstaff Fire outside Boulder also provided examples of compassion and community from the CU family. Our Colorado Springs campus was most affected, including those faculty and staff who lost their homes.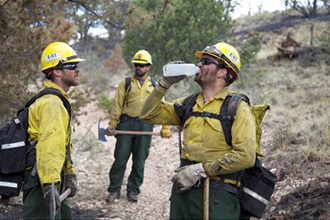 In Colorado Springs and Boulder, we opened our campuses and our hearts to those battling the blazes, as well as those displaced by fires.
At UCCS, campus residence halls served as a refuge from many evacuated from fire zones, in addition to firefighters and first responders from around the state and nation. We were the staging area for media from as far away as Japan who covered the calamity. We hosted community meetings. Evacuated faculty and cadets from the Air Force Academy held classes in our buildings. UCCS faculty, staff and students stepped in to hand out meals, make beds, direct traffic and provide hospitality for those in need.
In Boulder, we worked closely with city and county officials responding to the fire. We housed pilots who flew planes and helicopters fighting the blaze, in addition to firefighters from the front lines. Our faculty, staff and students volunteered to pitch in where necessary.
I am proud of the way the CU community stepped up for fire relief. Our faculty, staff and students gave their time, expertise and compassion when our friends, neighbors and communities needed it most. The places that are home to our campuses are more than cities in our state. They are where we live and work, where our roots are deep. We have been part of the fabric of Colorado for more than 135 years, so it comes as no surprise that we helped answer the call in time of need. Thanks to all those who pitched in, as well as those of you from afar who sent messages of support.
Photos: Firefighters from NPS Engine 51 by Philip Denman/University of Colorado. Photos of Air Force Academy cadets by Jeff Foster/University of Colorado.
---
Make a difference. Give today!

---